At Jazlowiecki & Jazlowiecki, our experienced litigation attorneys have been protecting the rights of the severely injured since 1974. We represent injured plaintiffs in major mass transportation and vehicle accidents across the country, including bus crashes, train crashes, aviation accidents and maritime accidents as well as more common motor vehicle accidents. Our aggressive representation for over 40 years has resulted in consistently successful verdicts and settlements for our clients, including several multi-million dollar awards.
Jazlowiecki & Jazlowiecki handles complex Medical Malpractice, Products Liability and Defective Drug cases, with the same record of success. We are also involved in various Class Action and Multi-District Litigation lawsuits across the country against liable Corporate Defendants. For more detailed information please visit our Recent Results section, and see if Jazlowiecki & Jazlowiecki can help serve you.
$36,000,000.00 Settlement:
A bus crash in New York injured 20 Canadian Citizen Passengers from the Sun Parlour female hockey team of Windsor, Ontario, and killed 4.
Medical Malpractice:
Jazlowiecki & Jazlowiecki obtained a multi-million dollar settlement for a Hartford woman in a medical malpractice action against a local hospital after a standard procedure was negligently performed and left the victim paralyzed.
Traumatic Brain Injury:
A Connecticut construction worker who suffered a traumatic brain injury ("TBI") when a Stanley-Bostitch nail gun double fired causing the plaintiff to lose control of the gun. His injuries included severe brain injuries, left-sided paralysis and he will require lifelong supervision, care and medical attention. Following a 6 week jury trial, performed by Rodger Lehr, Jr., of Jazlowiecki & Jazlowiecki, the jury returned a verdict that awarded the plaintiff 3.4 million dollars ($3,400,000.00) against Stanley Bostich & Home Depot.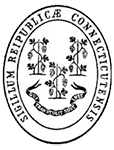 Jazlowiecki & Jazlowiecki have always represented private individuals hurt in motor vehicle accidents, industrial accidents, medical malpractice and pharmaceutical cases. Edward A. Jazlowiecki has never, in his entire career, represented an insurance company, a business or other entity which caused injury to an individual and he has never represented anyone who has caused such injury to a private citizen.