Connecticut Wrongful Death Lawyers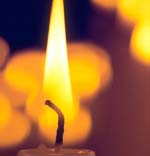 If you have lost a loved one in an accident in Connecticut the experienced injury attorneys at Jazlowiecki & Jazlowiecki Law will aggressively pursue your case to get you the highest possible settlement. The unexpected death of a family member can leave a family with financial loss, medical bills, funeral expenses, and the loss of income can be financially devastating to your family.
"Wrongful death" is defined as a death caused by a wrongful act or negligence of another. This wrongful act is the basis for a lawsuit to recover financial damages on behalf of the decedent's family.
We want to learn about what happened to your loved one. The unexpected death of a loved one is a traumatic and emotional experience. Our injury lawyers have an in-depth understanding of Connecticut's wrongful death statute.
Wrongful Death Accident Statistics:
Each year there is an auto collision reported every 1 minute and 10 seconds in the U. S.
Each year there is 1 vehicle related death reported every 2 hours and 35 minutes.
Each year more than 40,000 deaths occur in traffic accidents in the U. S.
There is 1 fatality for every 71 people that are injured in an accident in the U. S.
Prescription Drug deaths now outnumber traffic accident deaths in U.S.
Each year there are more than 98,000 prescription errors and pharmacy error errors deaths in the U. S.
Speeding was determined as the primary cause of death in 28.4% of accidents in the U. S.
Construction site workers account for 20% of all fatal workplace/industrial accidents.
According to the Texas Department of every 2 hours a person is killed by a train accident in the U. S.
According to the N. Y Times 12,000 people die each year from unnecessary surgery.
According to the National Institute of Health, there are 225,000 Prescription Drugs deaths each in the U. S.
According to the National Safe Boating Council there are more than 700 boating deaths each year in the U. S.
Representing Wrongful Death Accident Victims:
Aviation Accidents
Bus Accidents
Car Accidents
Construction Accident
Defective Drugs
Defective Medical Devices
Environmental – Toxic Waste
Maritime / Boating
Medical Malpractice
Mesothelioma
Nursing Home Abuse
pedestrian Accidents
Premises Liability
Product Liability
Truck Accidents
Workplace Accidents
Vehicle Accidents